It's Leap Year … Are you going to propose to your fella on February 29th?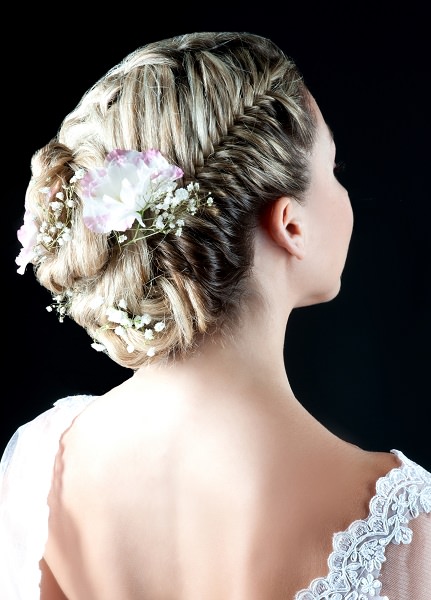 If you love a bit of tradition and you've been waiting a while for your fella to propose, why not take advantage of Leap Day on February 29th and ask your man to marry you?
Those of you who are organising a wedding this year will be pleased to know that the team at Zappas Hair Salons are experts when it comes to creating beautiful bridal hairstyles for your special day. We can give you a romantic wedding day hairstyle that's perfect for you!
Curly Wedding Hairstyles
Consider wearing your hair in a soft, tousled curly style for a romantic bridal hairstyle. Curly wedding day hairstyles are among the most popular wedding hairstyles. Wavy hair can look beautiful on long or mid-length hair and we can help create a look that will last as you party the night away.
Wedding Hair Styles for Short Hair
We can create some lovely bridal hairstyles for short hair. Add volume with a professional blow dry, or ask for a layered short hair cut for a more feminine look. Add a gorgeous hair colour to your short locks and you're ready to turn heads when you walk up the aisle.
Wedding Day Hairstyles for Long Hair
There are many bridal styling options for women with long hair. Upstyles are a popular wedding hairstyle choice and can be tailored to your wedding theme. We can create retro wedding upstyles, romantic casual updo's, sexy styles and elegant and classy hair upstyles. Whatever your choice, why not book in for a wedding hair consultation at your local Zappas Hair Salon so we can create the bridal hairstyle of your dreams.