Love Yourself With Zappas!
Show yourself some love this February with fabulous hair services at Zappas Hair Salons in Berkshire & Hampshire
OLAPLEX – The Hair Colour Game Changer!
How can we repair and prevent damage to dry, brittle and breaking hair? Ask the Zappas hair colour experts about OLAPLEX!
The Best Hairstyles for Wedding Guests
Are you a guest at a wedding this year? The experts at Zappas Salons in Berkshire & Hampshire help inspire you with our favourite wedding guest hair looks.
Our Winners of Free Hair Cuts For A Year!
And the winners are... We announce the six lucky people who have won free hair cuts until the end of 2019 with our special competition to mark our 30th anniversary at zappas hair salons.
Considering Colouring Your Hair For The First Time?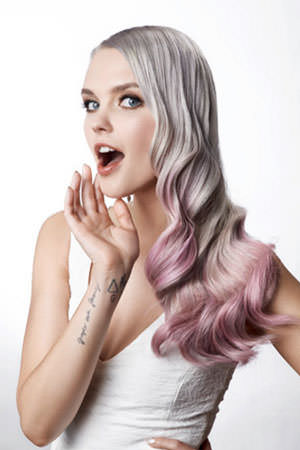 If you're considering colouring your hair for the first time, let the experts at Zappas Hair Salons in Berkshire & Hampshire help answer your questions!
Get sensational hair colour for summer with the colour specialists at zappas hair salons in Fleet, Crowthorne, Caversham, Twyford & Wokingham.
Silver Grey & Platinum Blonde Hair Trends
Platinum blonde, ice white hair & silver grey hair colours are some of the biggest trends for 2017...
The prom season has arrived so book in now for a gorgeous prom hairstyle at Zappas hair salons
Hot Blonde Summer Hair Colours
If you are in the mood for a change in hair colour, you might want to consider going blonde. From vanilla blonde to sandy blonde or even golden blonde, the colour possibilities are endless with blonde hair. Find out the best blonde hair colours trending now.
Bold & Bright Hair Colours
Whether you want soft Pink Sorbet or Hypnotic Magenta, the possibilities are endless when it comes to colouring your hair at Zappas hair salons.
Find out how you can protect your hair from chlorine, sun & heat and keep your hair frizz free and in tip-top condition during the Summer months.
Look Beautiful for Royal Ascot
Look your best for Royal Ascot with a hairstyle that looks fabulous with your hat!
Fashion Hair Colours for Summer
Are you ready to get a fresh new look this summer? Choose from pretty pastel hair colours, bold red hair colours or bronde - the hottest hair colours for summer!
Have you tried a Smart-Fusio? Combining the two most effective treatments in the market, Smartbond and Fusio Dose, we're offering you the ultimate in hair treatments.
Spring 2018 Hair Colour Trends
Spring is here and it's the perfect chance to swap your wintery hair colour for something lighter and brighter from Zappas hair salons. With so many beautiful hair colour trends to choose from this season, you're sure to find something to put the spring back in your step.
Transform your looks with a fabulous hair colour to take you right through the chilly winter months...
Leap Day on February 29th is traditionally the day when you can pop the question and ask for his hand in marriage! What are you waiting for ladies?
Wedding Hairstyles for Brides from Zappas So the proposal has happened, the ring is on your finger, the dress has been found, the venue has been booked...
Hair Cuts & Hair Styles to Suit Face Shapes
If you know how to discover your face shape, you'll also know how to pick a hair cut and hairstyle that will balance your face shape and enhance your features. Take a look at our guide to hairstyles for face shapes...
Summer Hair Care, Colours & Styles
We bring you the latest Summer hair trends, styles and colours, plus celebrity images. There's a hairstyle to suit everyone this Summer, from plaited hairstyles to the trendy long bob. Hair colours have never been so exciting with a focus on pastels, blondes, the ombre and reverse ombre dip-dyed trends.
Great Hair Styles for Prom and Graduation
Look fabulous at your prom or graduation party with these on-trend hairstyles. We have braids, up-does, curls, short hair, the Brazilian Blow Dry, and celebrity hairstyles featuring Jessica Alba's wavy hair, Blake Lively's blazing red hair, and Emma Watson's pixie crop. Check out the latest styles here for proms and graduations.